About
Rosario Marin

 Rosario Marin served for 22 years at the local, state, and national levels. In addition, her professional career includes banking, non-profit organizations and the corporate world. She is a businesswoman, an author and an internationally recognized public speaker.
She served in Governor Arnold Schwarzenegger's cabinet as Secretary of the State and Consumer Services Agency from 2006 through March, 2009 where she oversaw 17 state departments including the licensing of 2.4 million Californians in more than 255 different professions, the procurement of more than nearly $9 billion worth of goods and services, the management and development of the state's real estate, oversight of two state employee pension funds, the collection of state taxes, and programs managing the hiring of state employees.
In 2001 she was appointed by President George W. Bush and unanimously confirmed by the U.S. Senate.  Ms. Marin served as the 41st Treasurer of the United States becoming the first immigrant to serve on that position.  She championed the U.S. Treasury's financial literacy outreach program focusing especially on the 10 million unbanked Americans.
 Ms. Marin was first elected to the Huntington Park City Council in 1994 and served through 2001.  She has held numerous leadership positions with nonprofit boards.   For her contributions, she has been awarded four Honorary Doctorate degrees from CSULA, Whittier College, St. Francis University and Woodbury University.  She is the recipient of countless awards and recognitions including, the Rose Fitzgerald Kennedy Prize given to her by the Joseph P Kennedy Foundation at the United Nations in 1995, and the Outstanding American by Choice Award given to her at the US State Department in 2008.
The mother of three grown children, Eric, Carmen and Alex, she lives with her husband Alvaro in Huntington Park, California.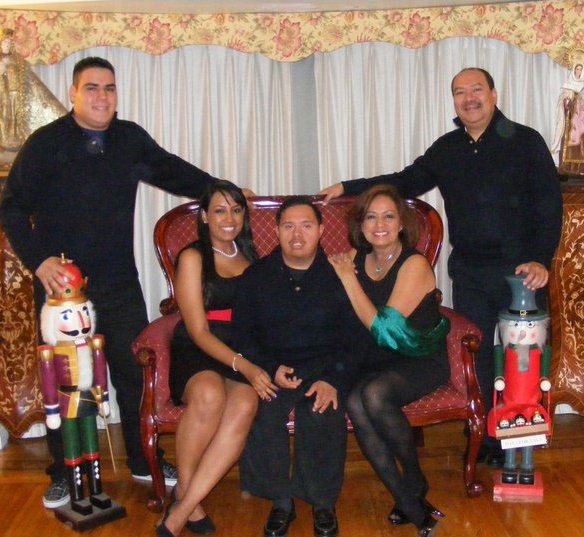 Contact Me
ROSARIO MARIN